NIKE -

SHANGHAI UNSTOPPABLE
Wieden+Kennedy Shanghai produced an extensive campaign for Nike to showcase the city's growing running scene and to promote the Shanghai marathon. The campaign labelled 'unstoppable', honoured Shanghai's runners who have overcome air pollution and the cramped quarters of their home city.
This film shows the determination of Xu Yun. Since 2012 she's been eagerly applying to be one of the 35,000 Shanghai Marathon runners, but is yet to put on a bib. Despite her bad luck, Xu Yun won't let rejections letters stop her running.
In 2015 she was fed up of not getting a chance to run the marathon, so she ran the course anyway. She was unofficial runner number 35,001.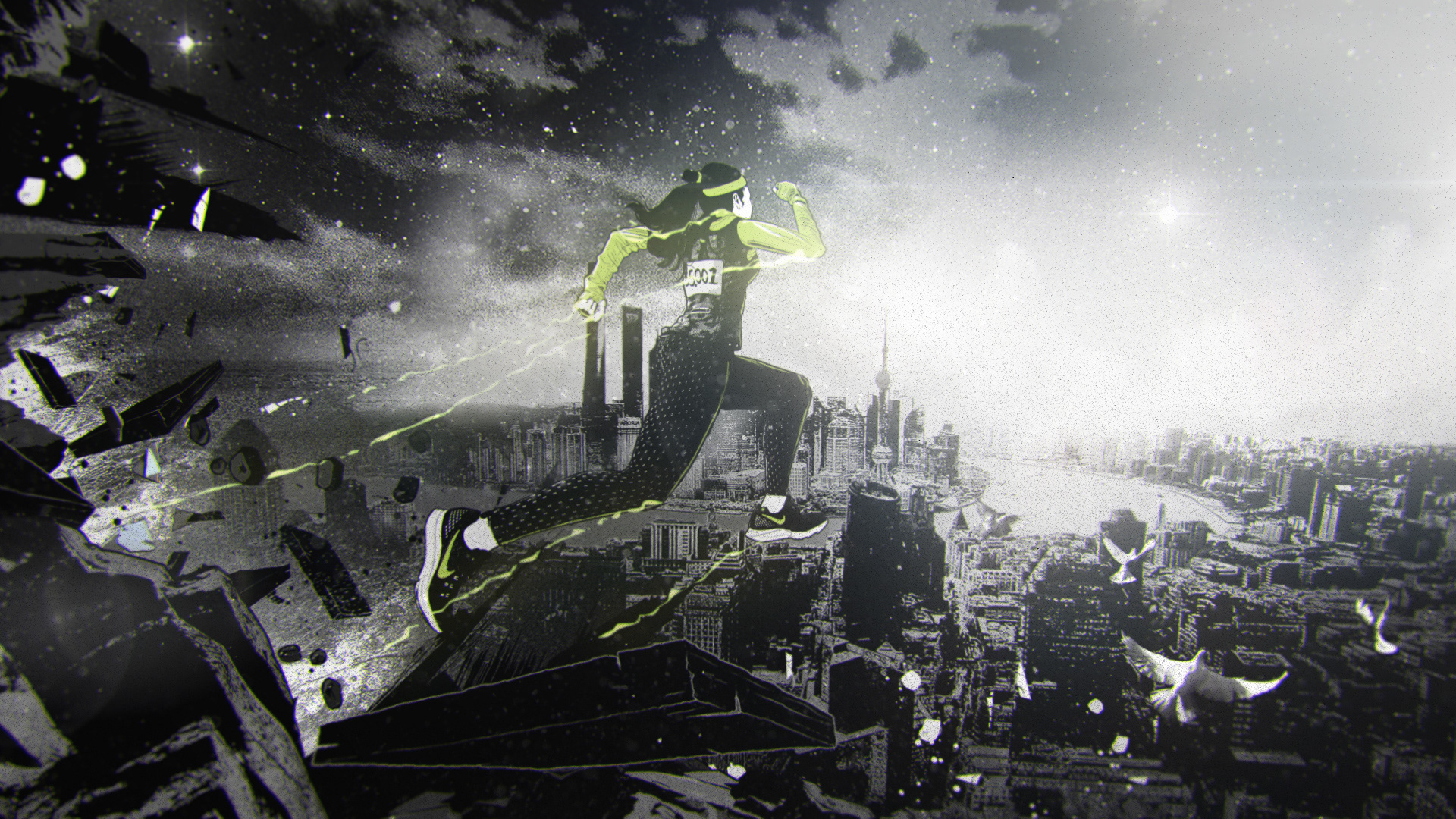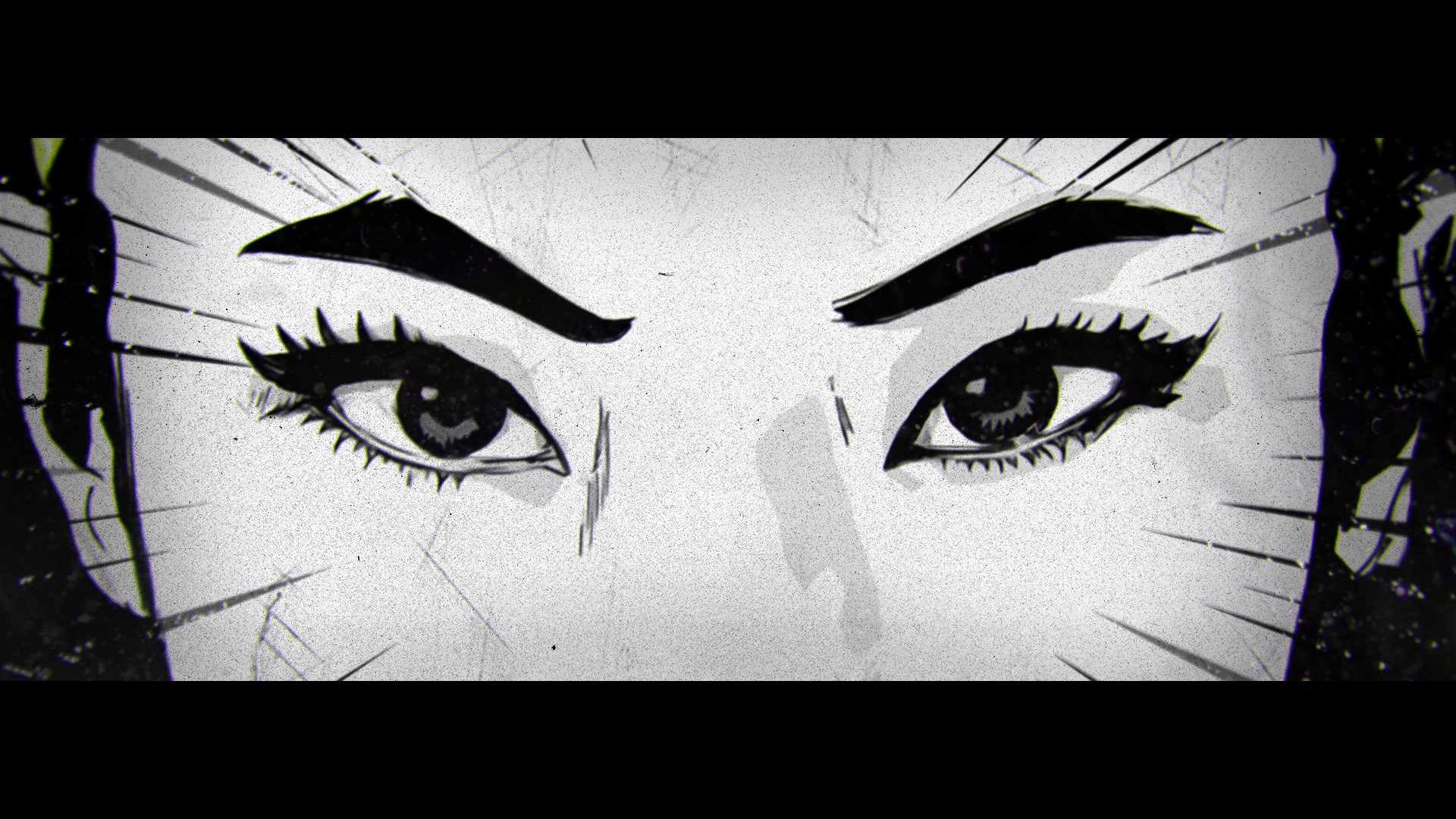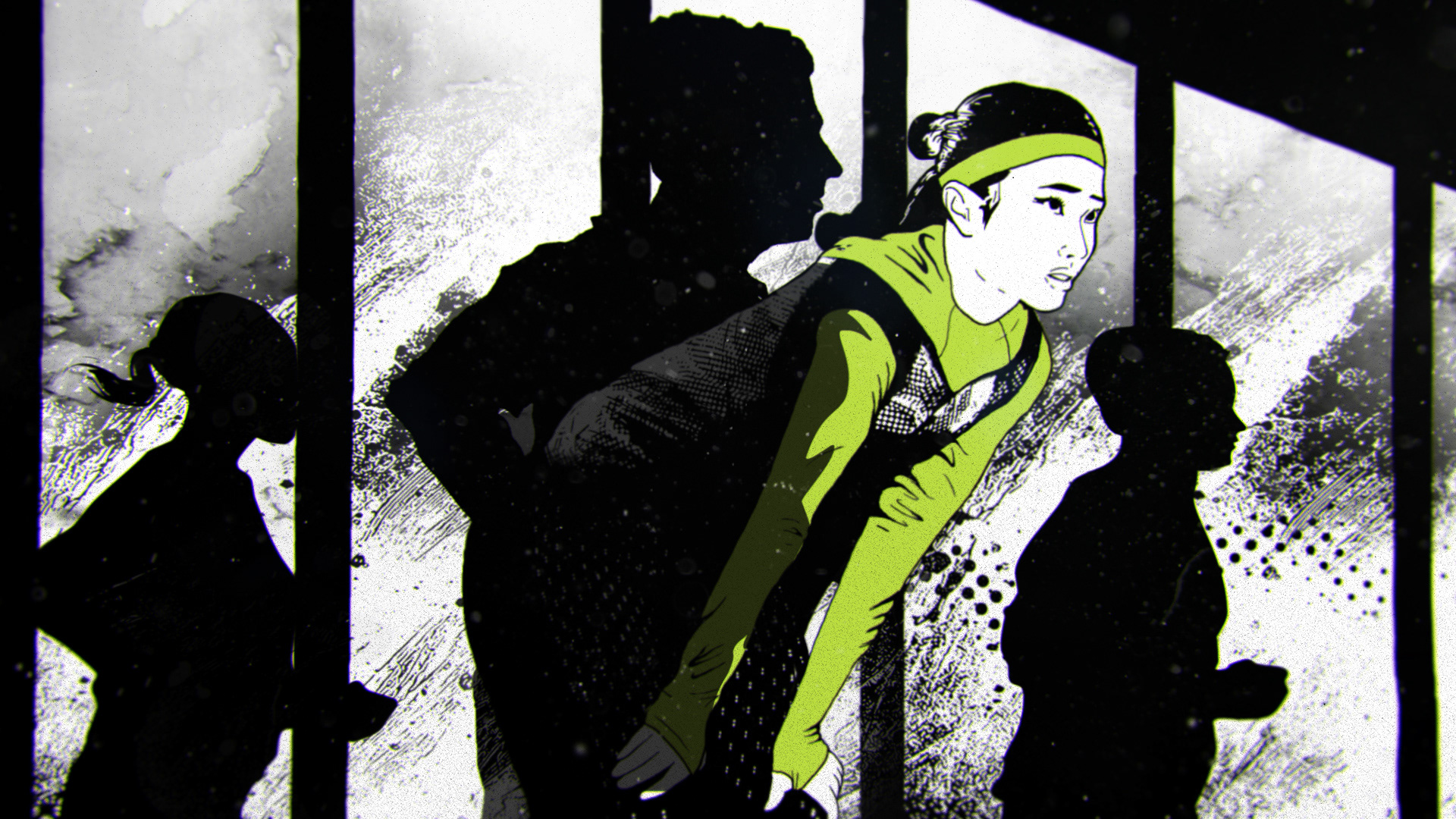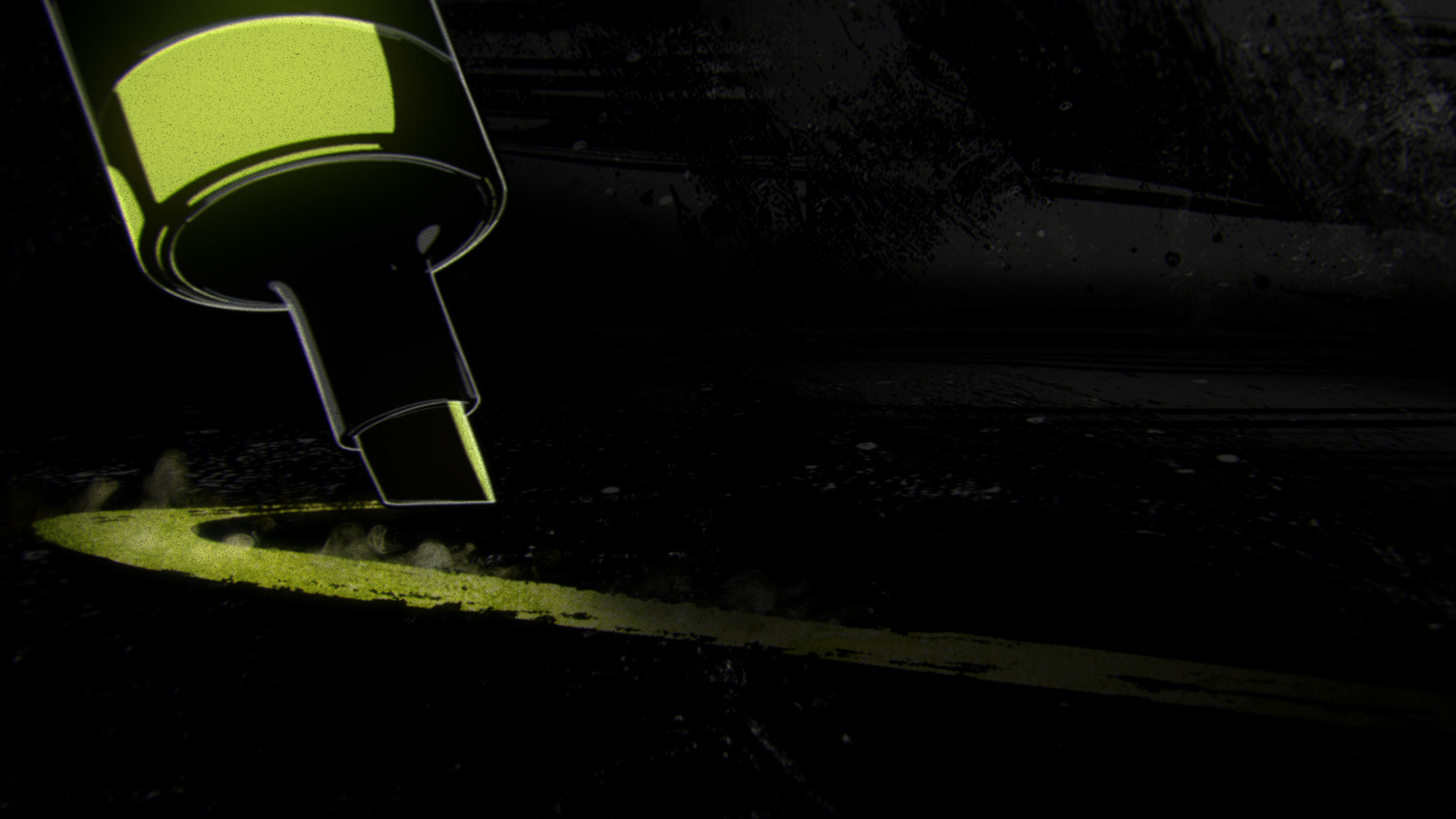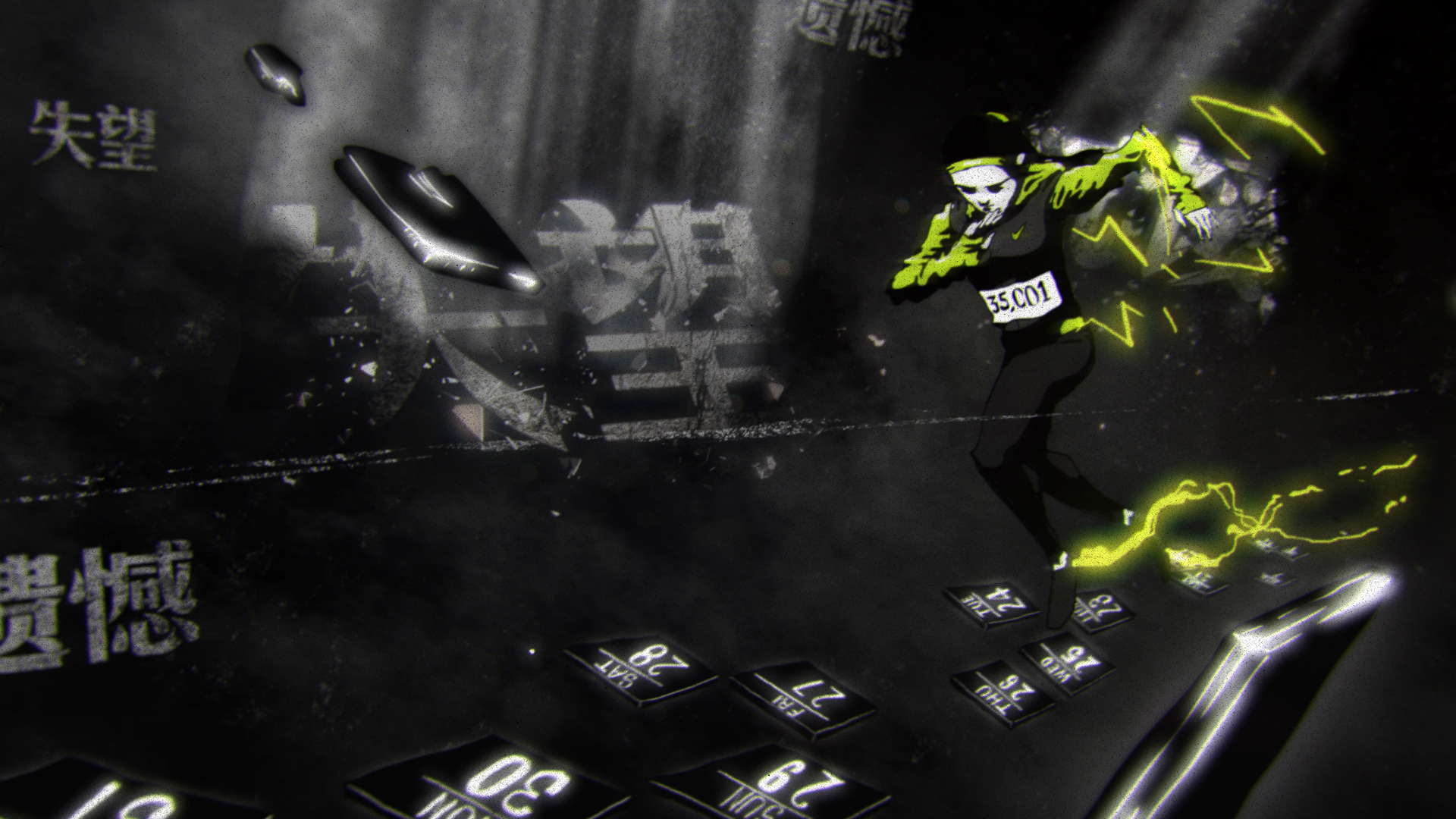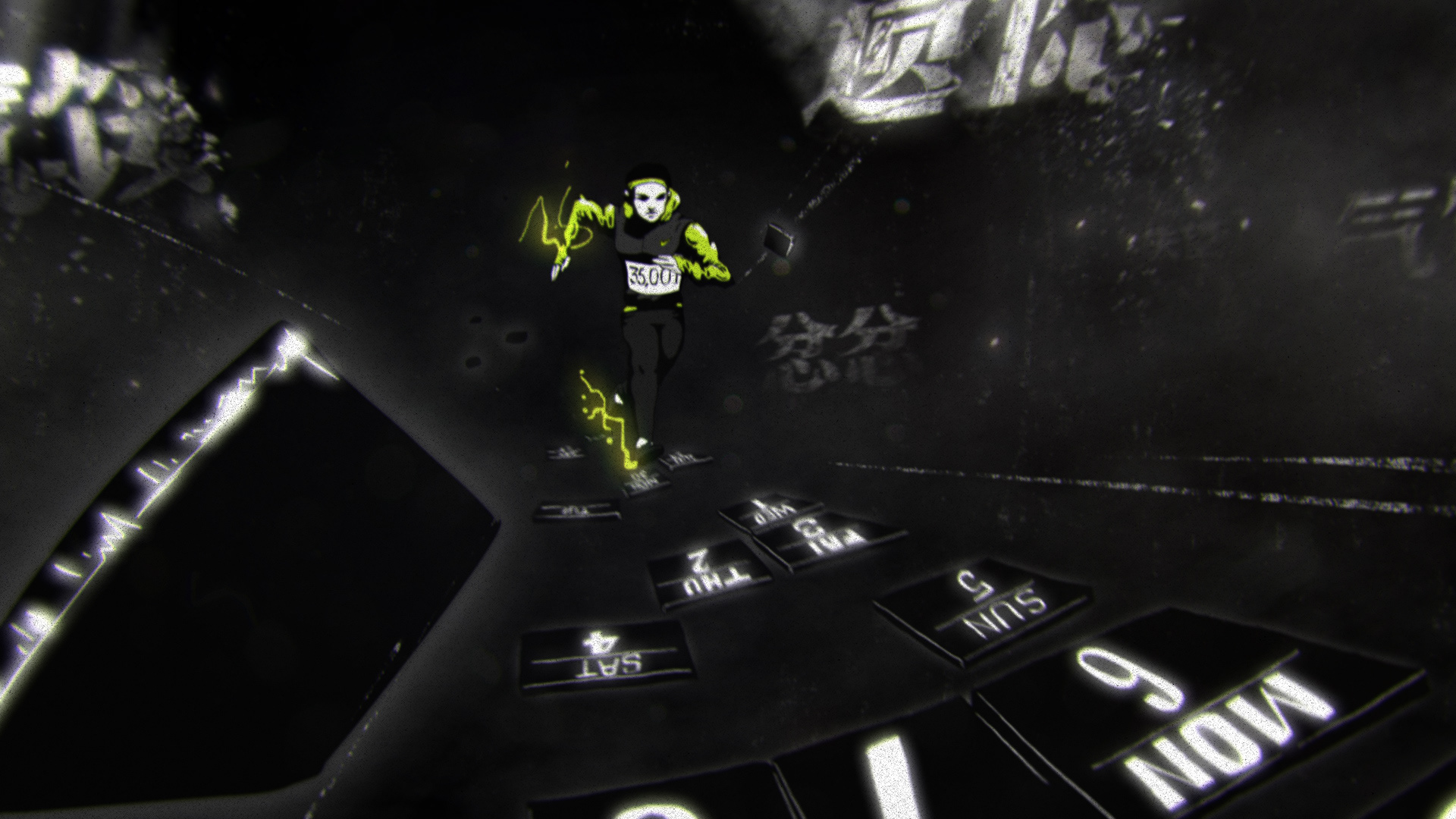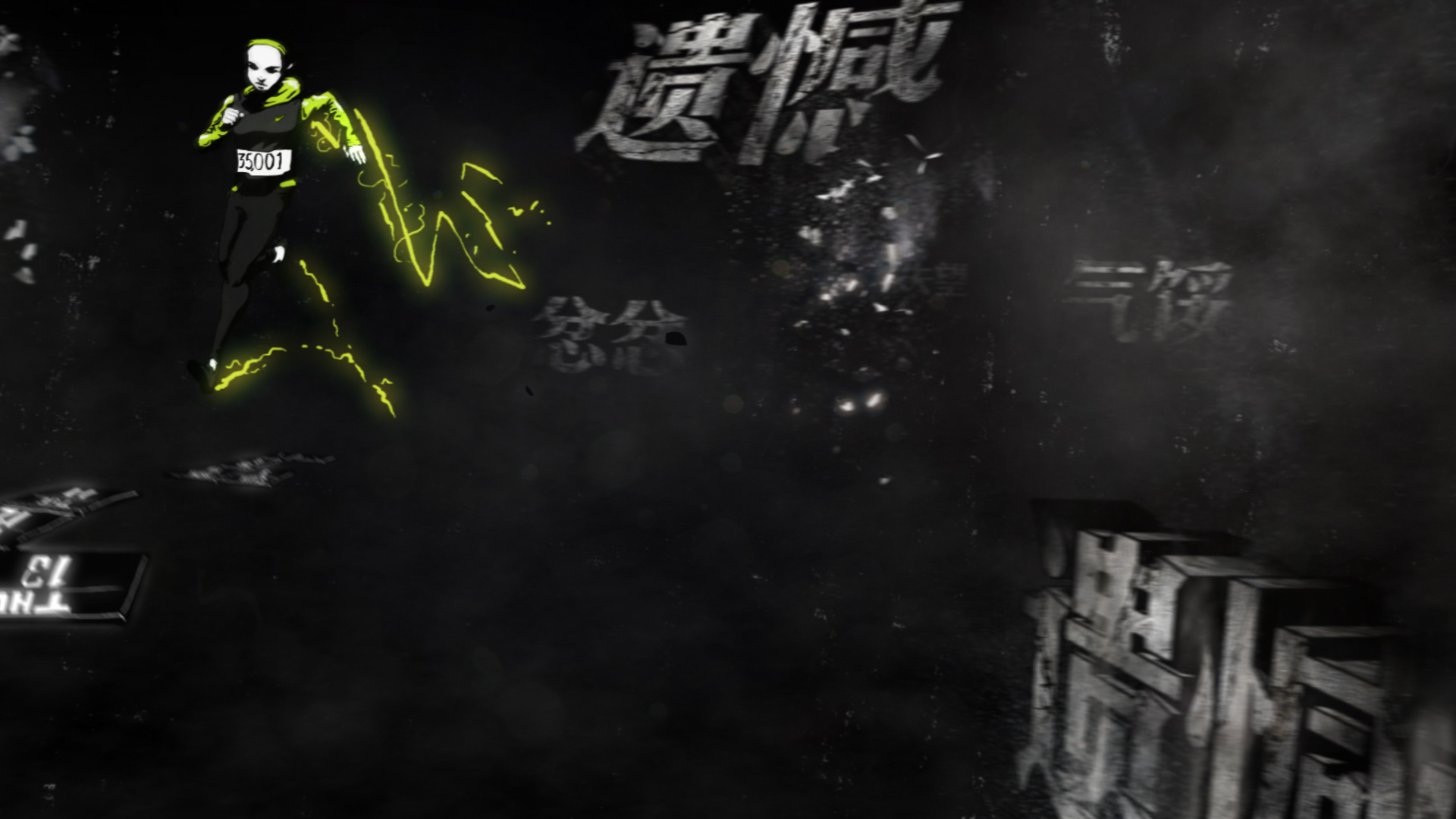 THE PROCESS
The most challenging part of this job was the sprinting scene. I learned from the hard way that big camera moves like this should be mapped out first in 3D then animated on top of in cell afterwards. Instead the character animation was done first then I had to match the camera move in after effects, which then enabled me to track in the background elements like smoke and the giant crumbling words. It was tricky but we managed to pull it off.

The Giant crumbling words were animated in C4D, rendered then tracked into the shots. I added stock footage to further emphasise the destruction.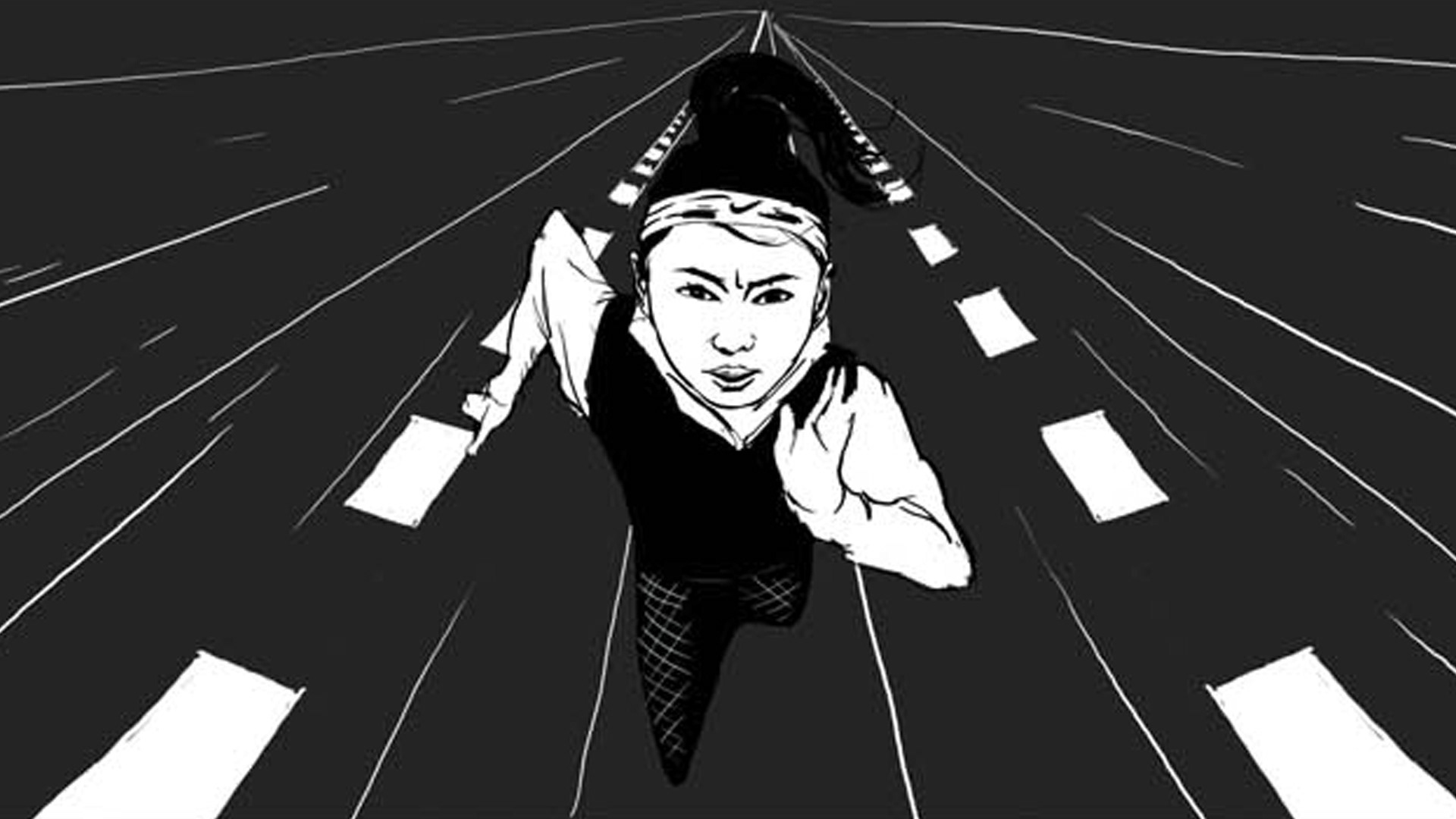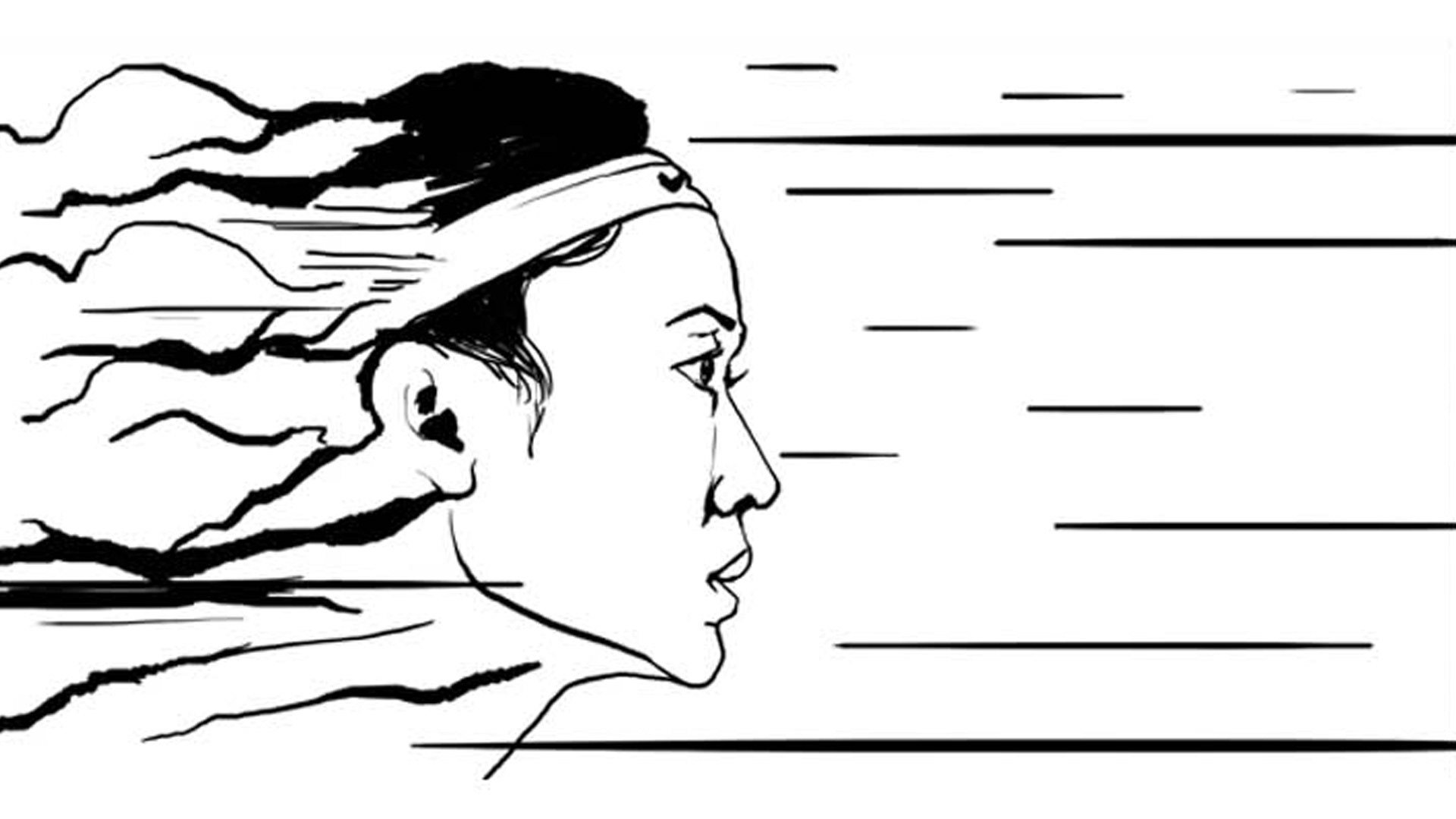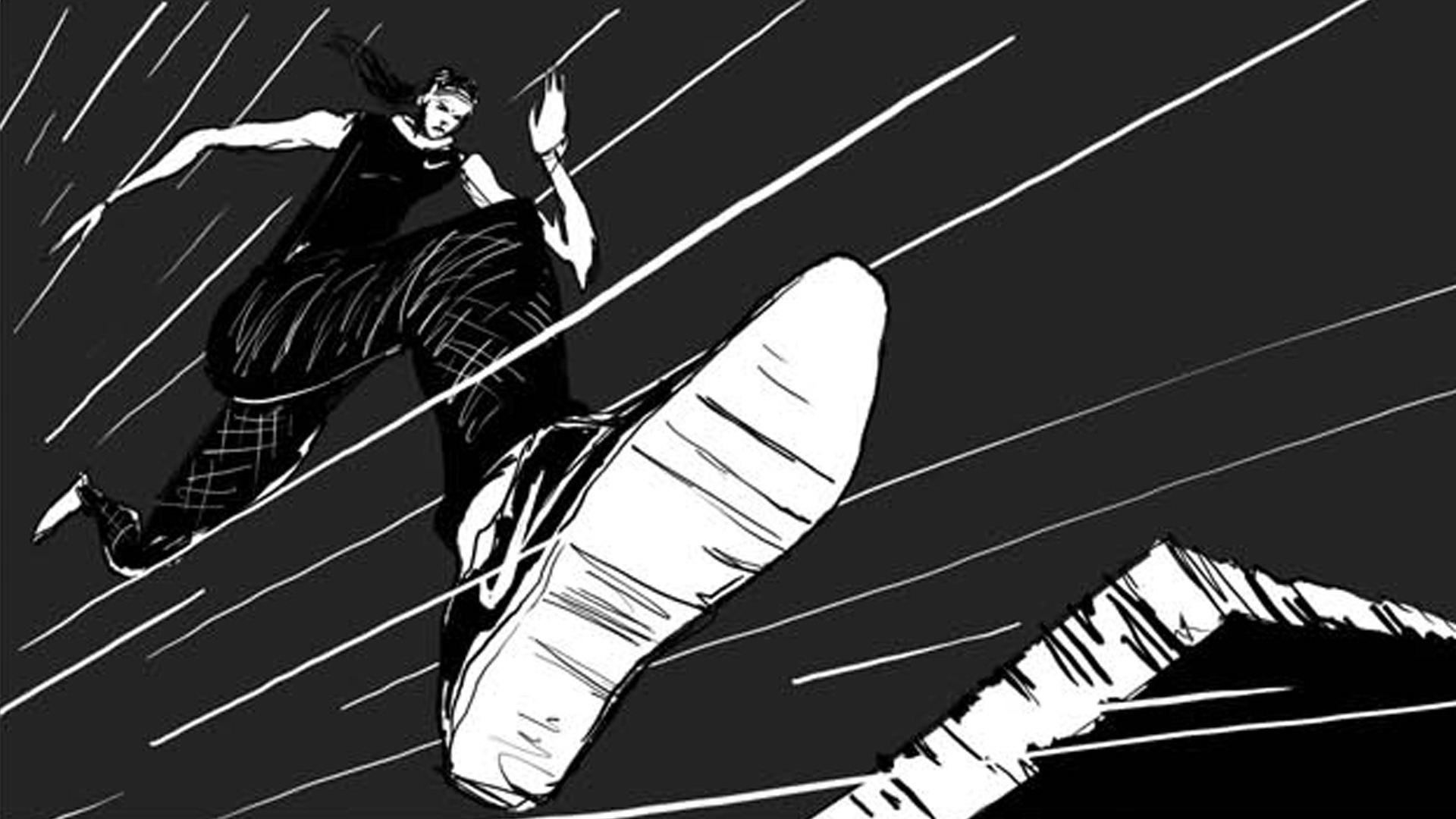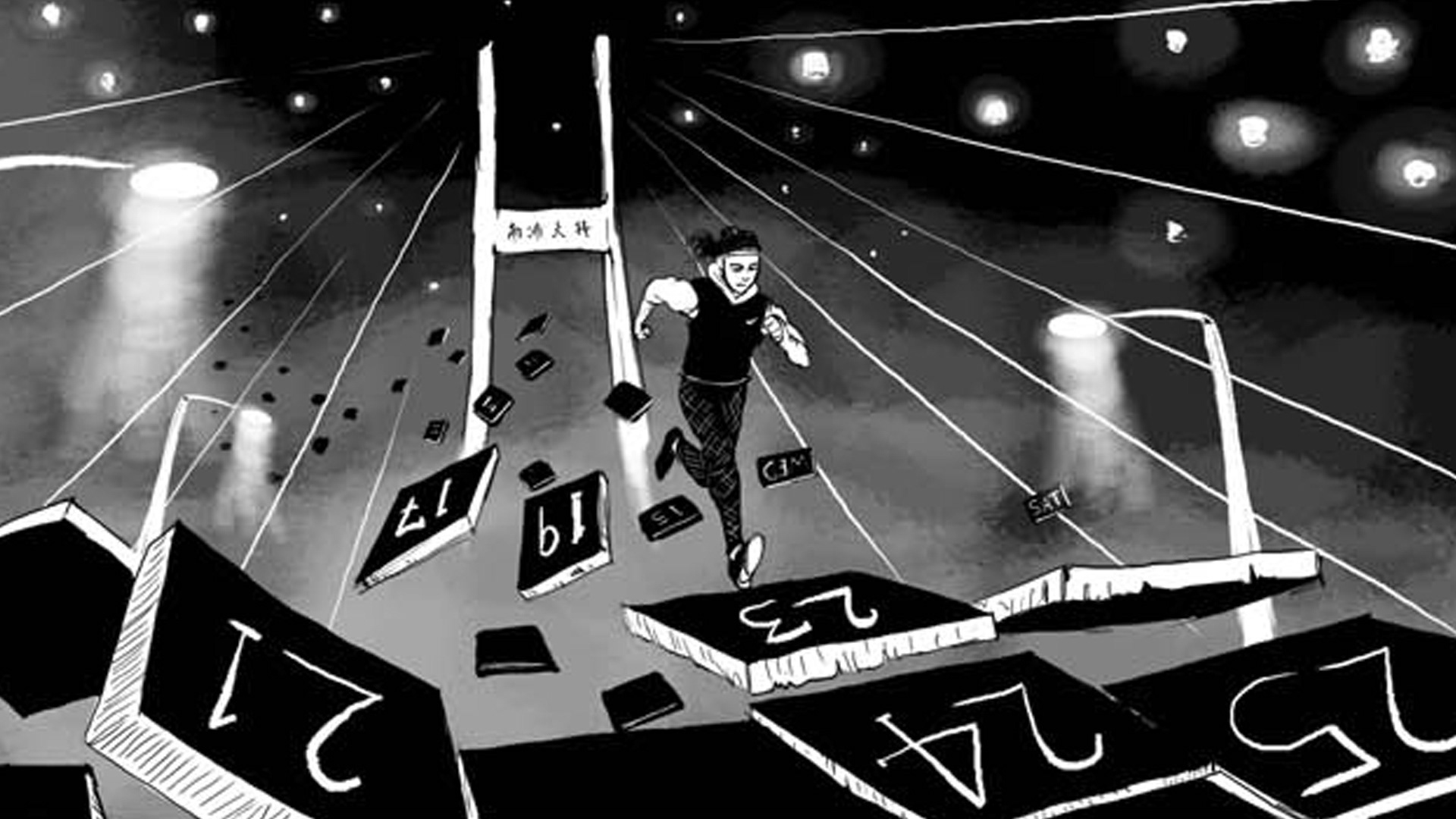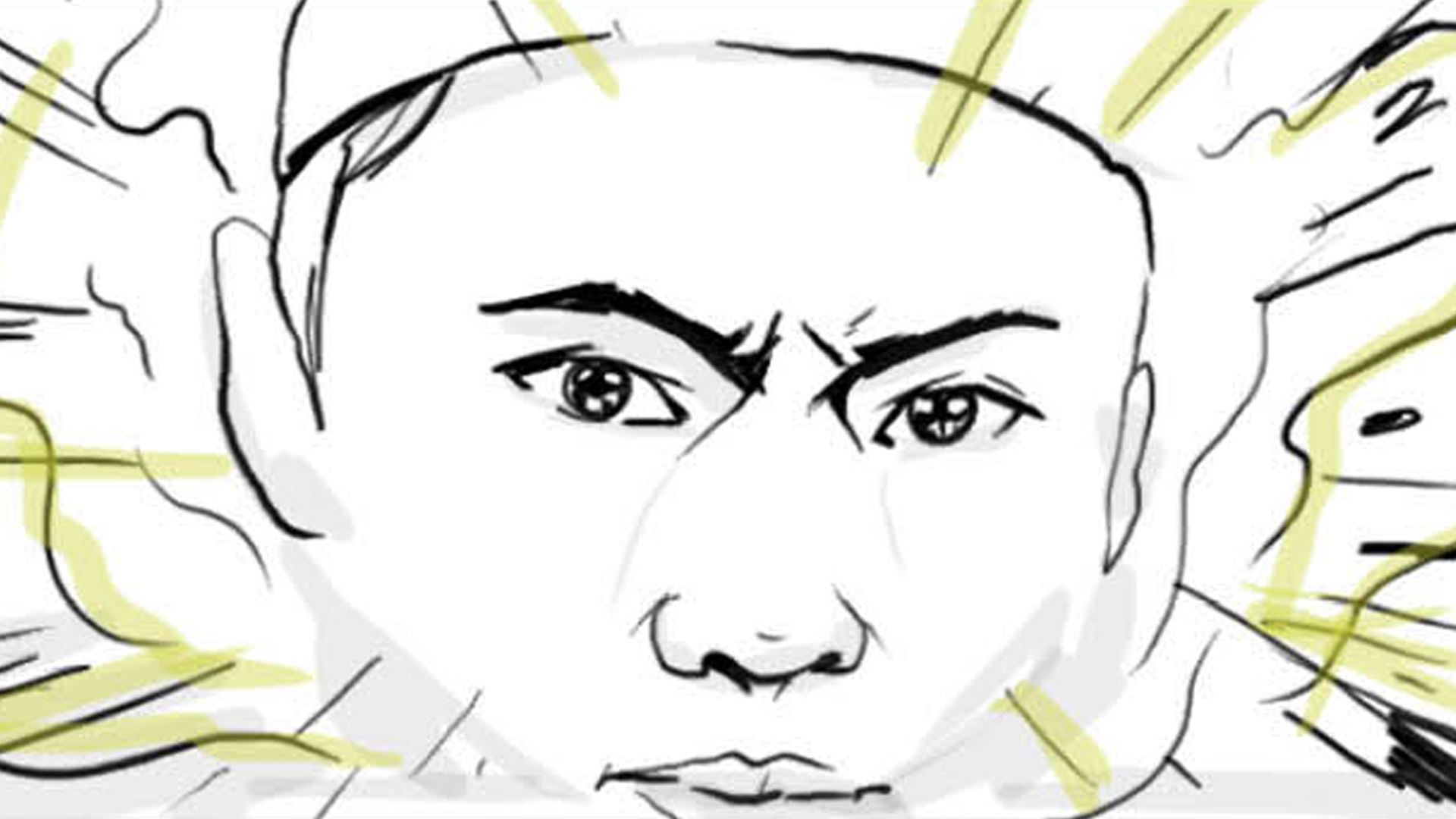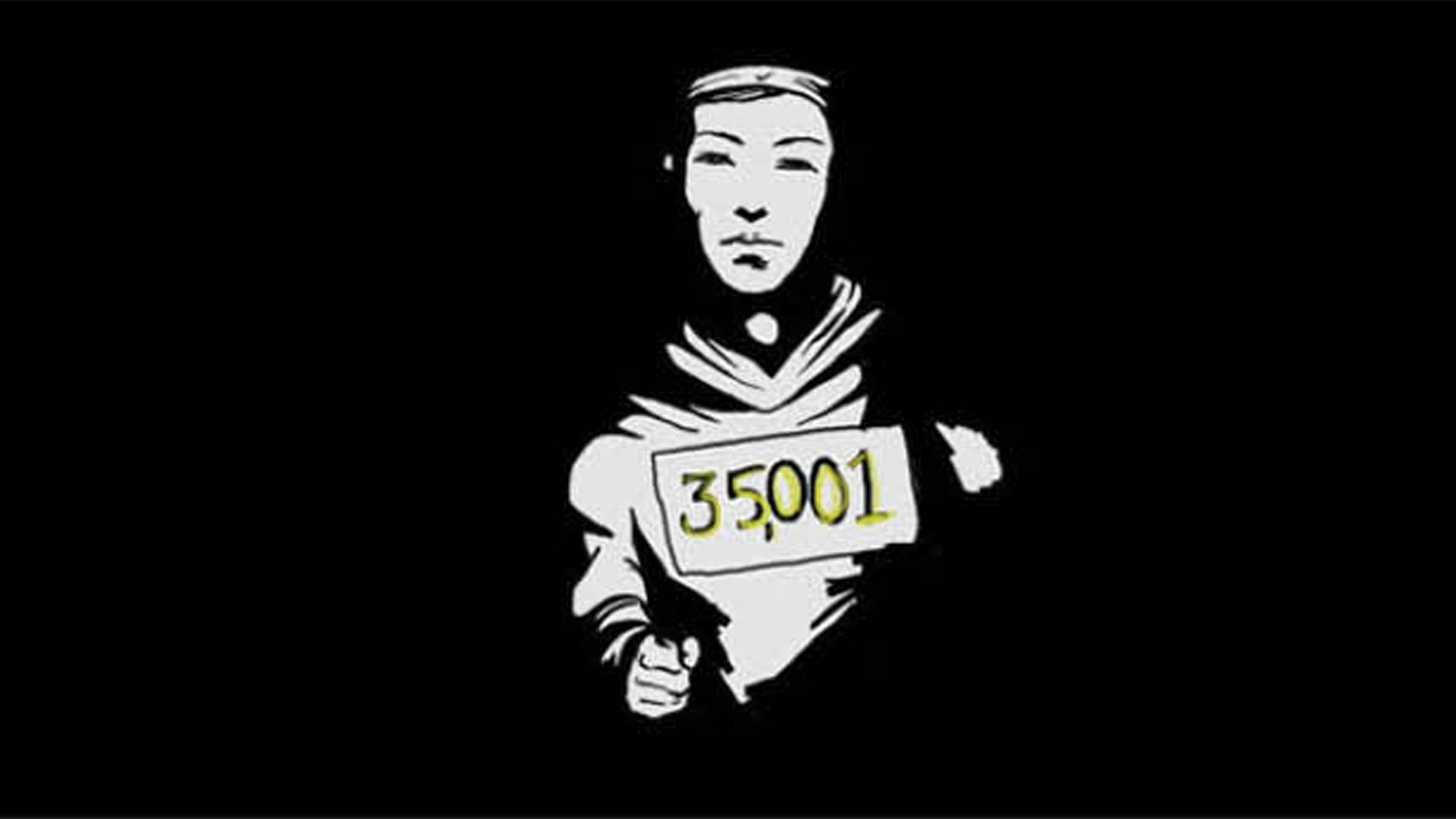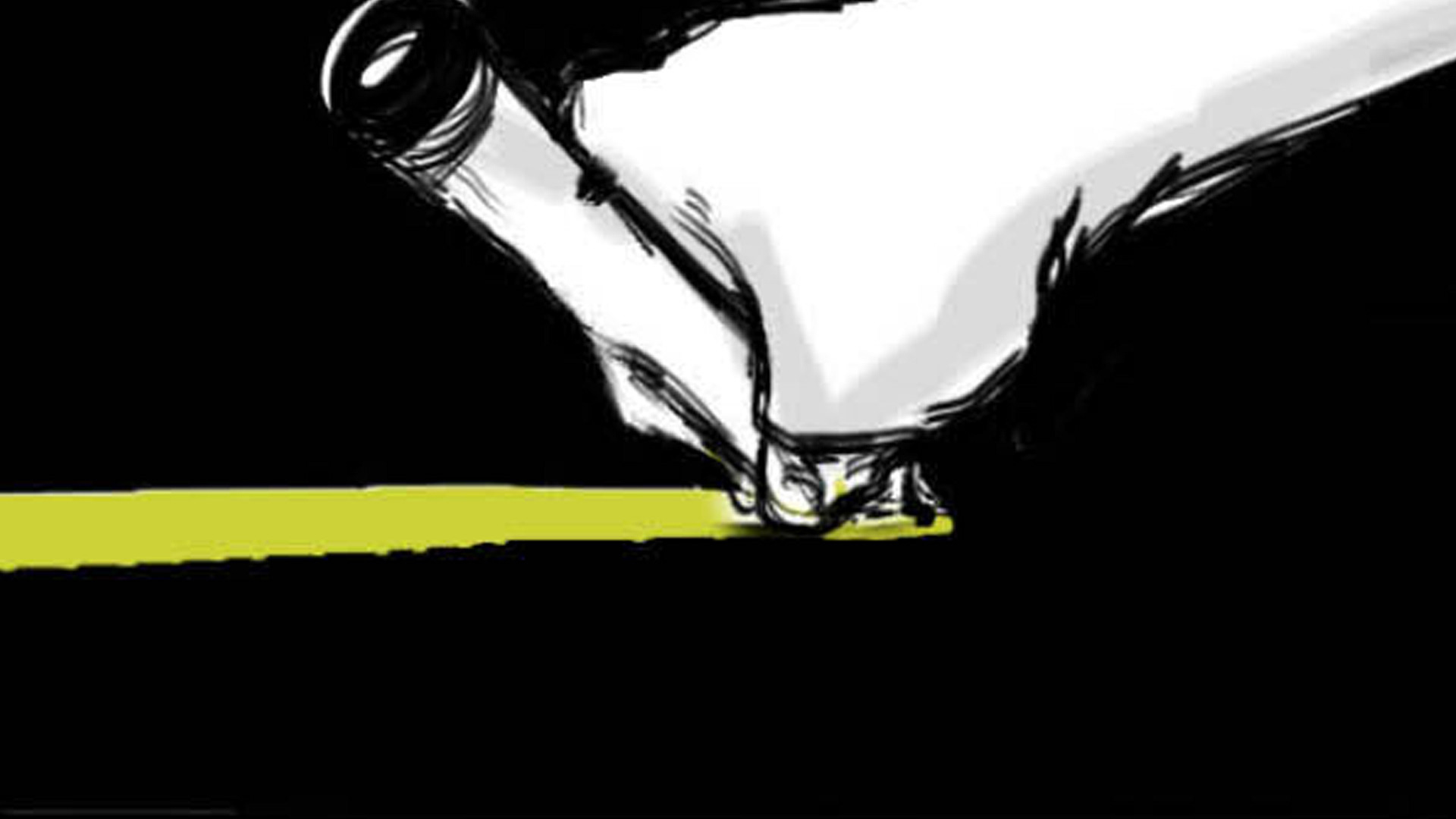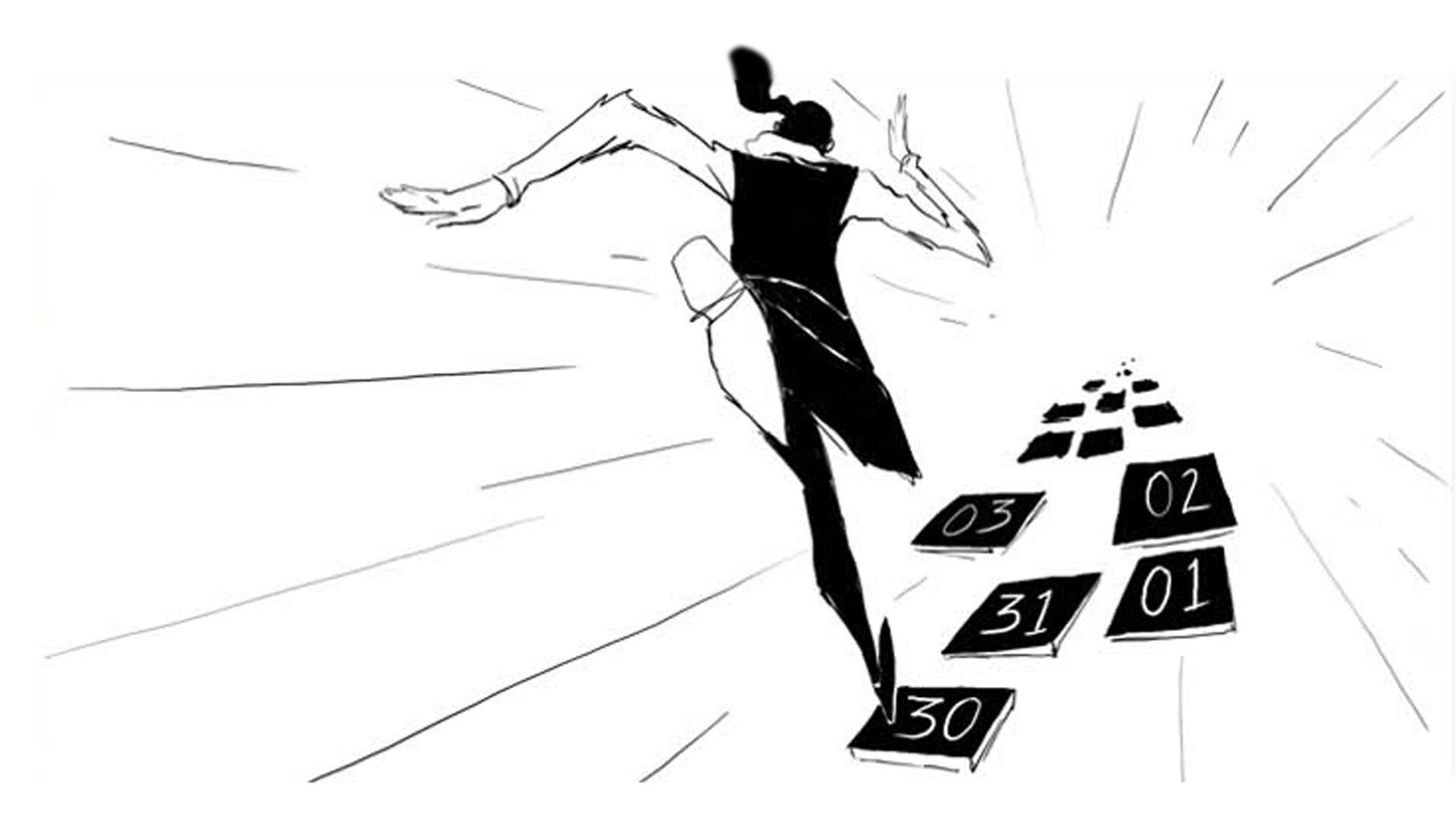 ILLUSTRATION
Adam Relf
Carin Strandford
LEAD CHARACTER ANIMATOR
Dipankar Sengupta
CELL ANIMATION
Dipankar Sengupta
Olly Montague
Bishoy Gendi
ADDITIONAL CHARACTER ANIMATION
Richard Payne
3D ANIMATION
Richard Payne
COMPOSITING
Richard Payne